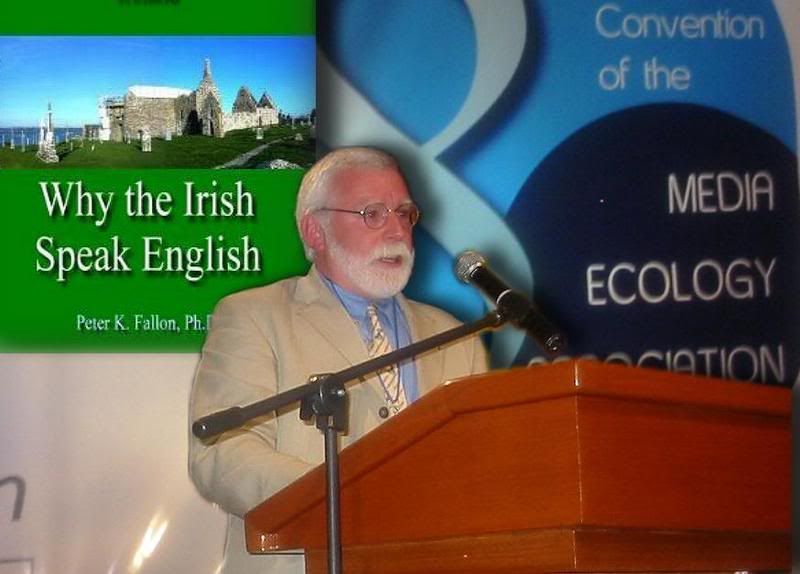 Thanking the MEA for the Award, I was really in something of a state of shock, even though I knew I had won the award for a month. To have one's book put in the same category as books by Neil Postman, Francis Fukuyama, and Thomas De Zengotitta was a truly surrealistic experience.
Accepting the Award from MEA Vice President Thom Gencarelli (Iona College, New Rochelle, NY), with MEA President Lance Strate (Fordham University, NY) looking on.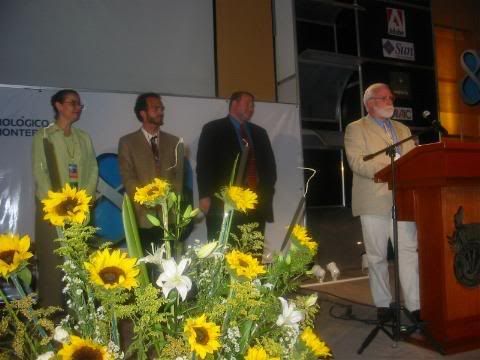 Janet Sternberg, Thom Gencarelli, and Lance Strate -- all alumni of NYU's Media Ecology program and students of Neil Postman, Terrence Moran, Christine Nystrom, and Henry Perkinson -- listen as I give NYU, the Media Ecology program, and its 1980s-1990s faculty their due props.
The award winners who were present on Friday night included (from left) Anne Pym (top 2007 convention paper), Adriana Braga (Harold A. Innis Award for Outstanding Thesis or Dissertation), Octavio Islas (Louis Forsdale Award for Outstanding Educator in Media Ecology), Donna Flayhan (Jacques Ellul Award for Outstanding Activism in Media Ecology), Philip Marchand (James W. Carey Award for Outstanding Media Ecology Journalism), Corey Anton (Walter Benjamin Award for Outstanding Article in Media Ecology), Dr. Fallon, Jay David Bolter (Walter J. Ong Award for Career Achievement in Scholarship), and Eric McLuhan (Neil Postman Award for Career Achievement in Public Intellectual Activity).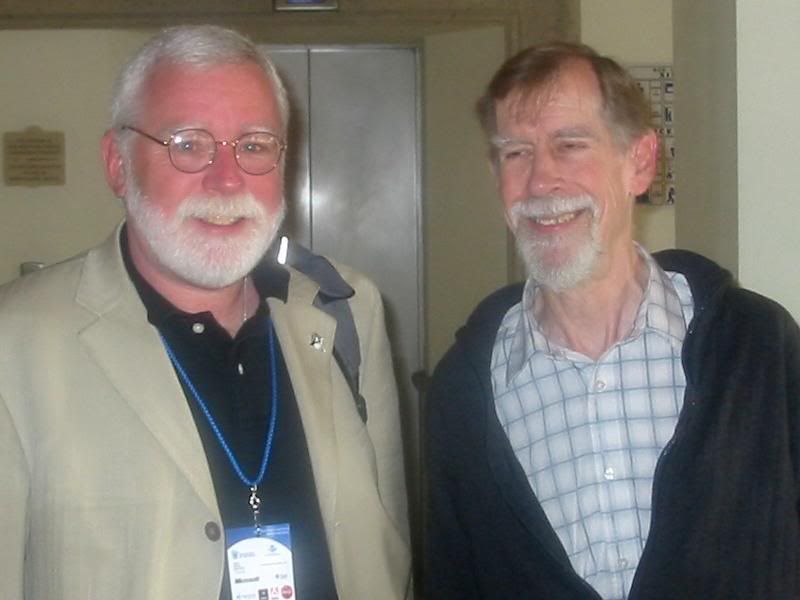 After the conference, I got a chance to tell Dr. Eric McLuhan how much it meant to me for my book to win an award named in his father's honor.